BOOK TODAY AND RECEIVE $50 ONBOARD CREDIT WHEN YOU MENTION CRUISEDEALS
Itinerary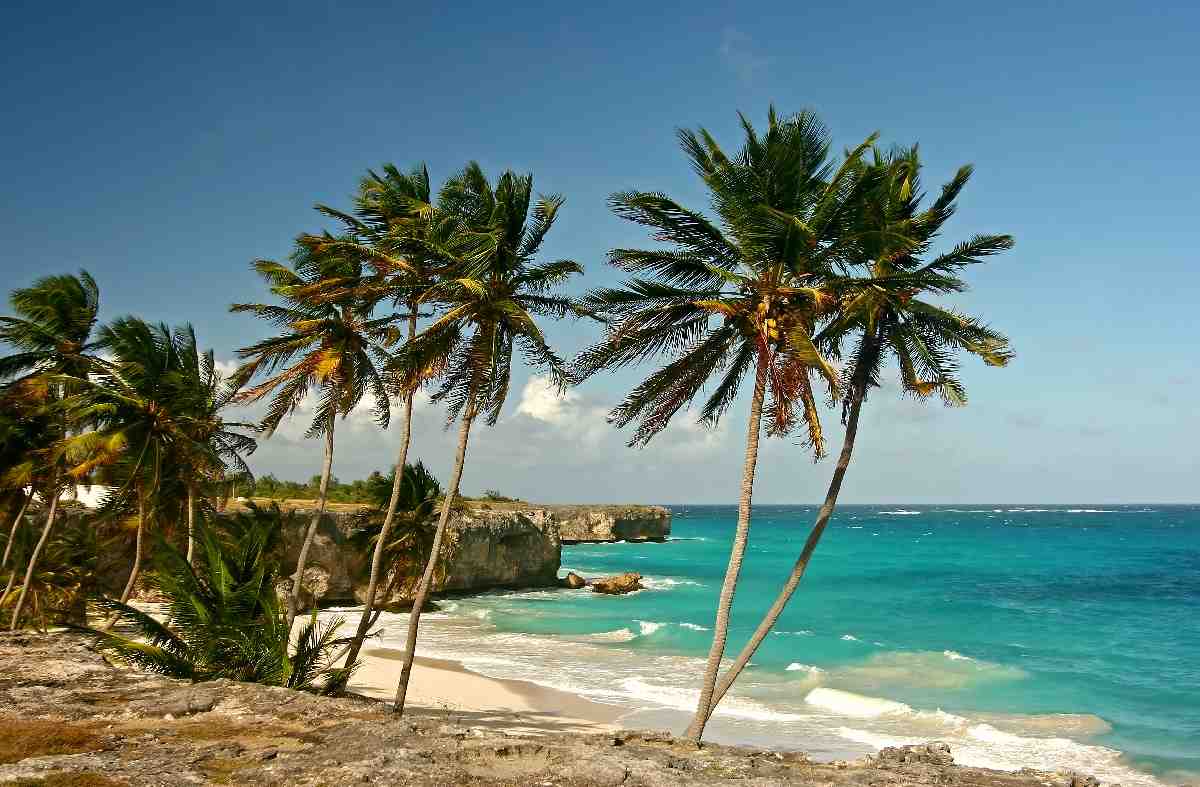 Day 1 : Barbados
5:00 AM - 7:00 PM
The Bajan British accent is very distinctive, reflecting both the Scepter'd Isle and the lovely one they live on. Barbados still has lovely parish churches, great manor houses and a proper Trafalgar Square along with white-sugar beaches and waving fields of cane.
Day 2 : Guadeloupe
10:00 AM - 8:00 PM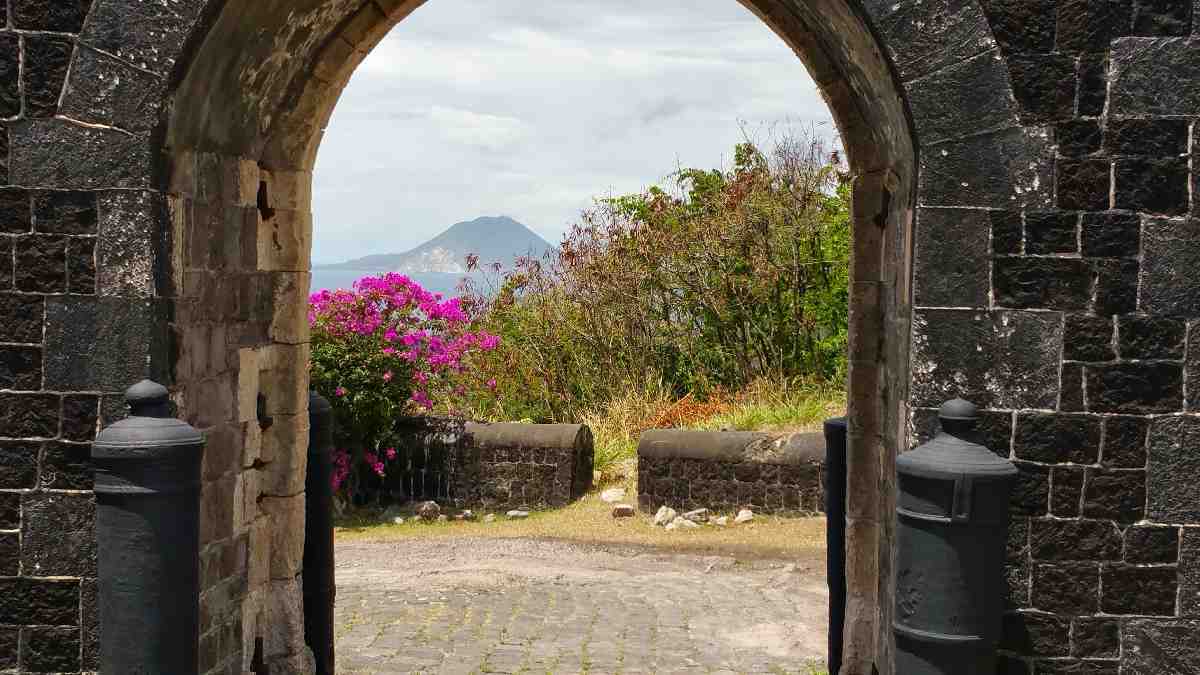 Day 3 : St. Kitts
7:00 AM - 5:00 PM
This fertile isle is a land of rain forests, tropical flowers, and abundant sugar cane. After a stroll around the charming colonial streets and shops of the capital, Basseterre, tour the island or visit Brimstone Hill Fort, an impressive construction that is one of the wonders of the Caribbean world.
Day 4 : Rodney Bay
8:00 AM - 6:00 PM
Day 5 : Tobago
8:00 AM - 6:00 PM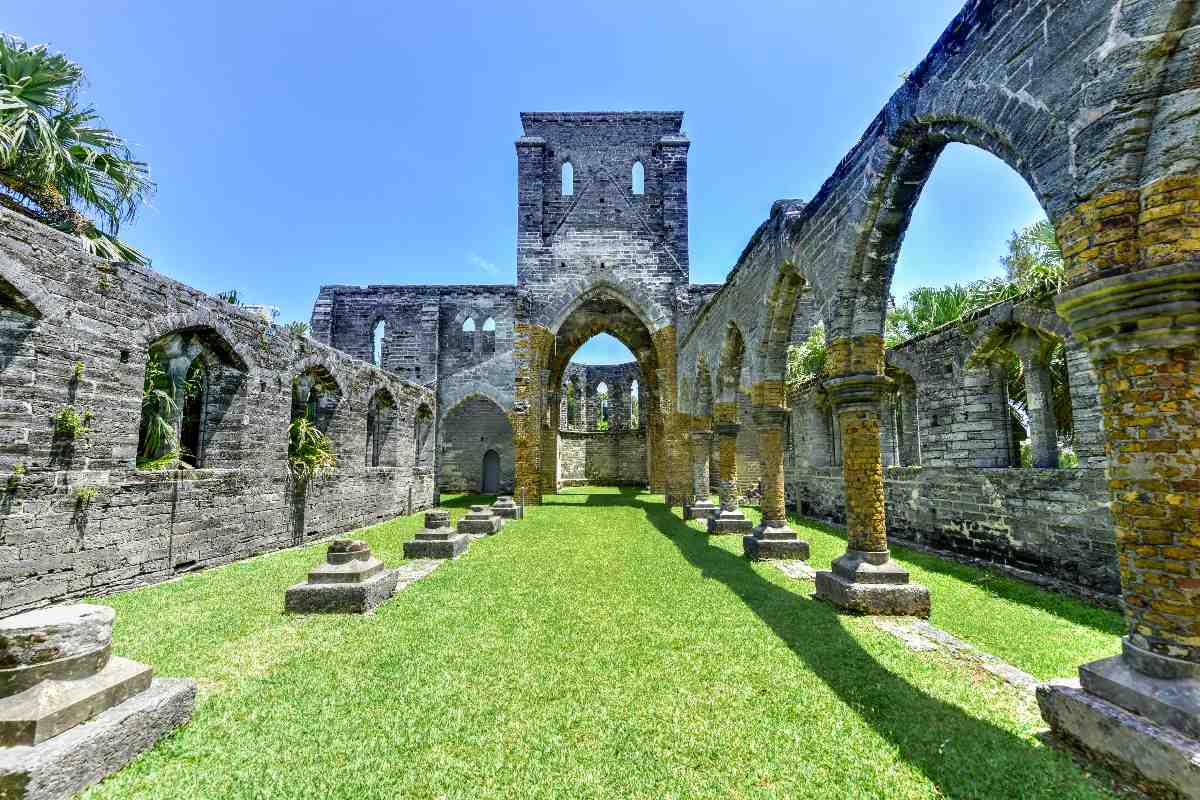 Day 6 : Grenada
7:00 AM - 2:00 PM
Called the "Spice Island" for its abundance of cinnamon and nutmeg, still sold at the waterfront market, Grenada is spicy in many other ways. St. George's has historic buildings in brick and mellow stone, and one of the loveliest harbors in the Caribbean. The coastline is full of secluded coves, while the mountainous interior is rich in rainforests and frothy rivers.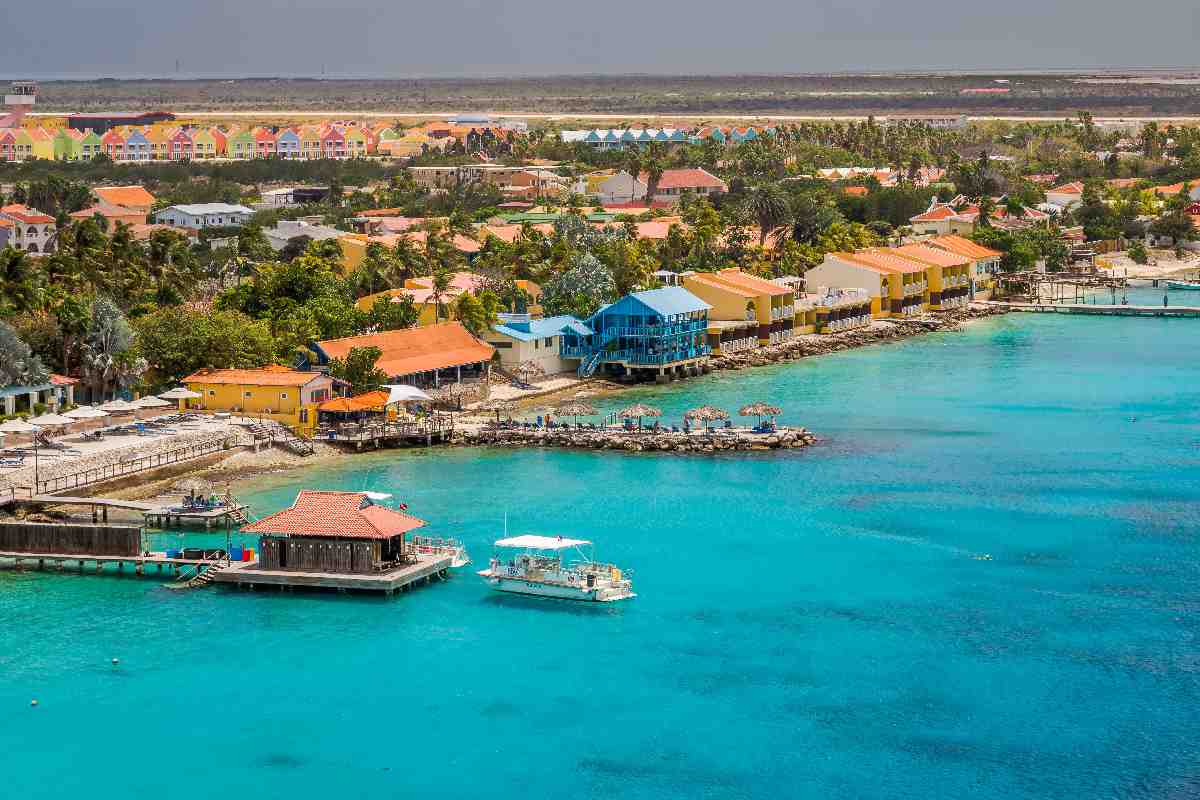 Day 7 : Bonaire
1:00 PM - 9:00 PM
Bonaire has consistently been ranked as the finest snorkeling and scuba diving destination in the Caribbean for two decades. This is because of the island's diligent stewardship of its marine resources. Since 1979, all the waters of Bonaire's coast have been legally protected.

Besides snorkeling and scuba diving, there is plenty more to be done here. Bonaire has trade winds that are usually steady and wash over the island. This creates ideal conditions for windsurfing. The sere beauty of this semi-desert landscape is home to an assortment of wildlife. Atop the rock formations of Washington Slagbaai you can find iguanas toasting themselves, while they watch a vast cloud of orange-pink flamingoes drift across the bone-white salt flats. The divi-divi trees bending into the surreal sculptures of the wind, and towering cacti represent the Caribbean's diverse ecology.

Another great thing about Bonaire is that it has a yearly average temperature of 82 degrees F (27.8 degrees C) with an average water temperature of 80 degrees F (26.7 degrees C). All year, Bonaire is not likely to see more than 22 inches (56 cm) of rain. This can be attributed to its nearly constant humidity of 76% and year round sunny forecast.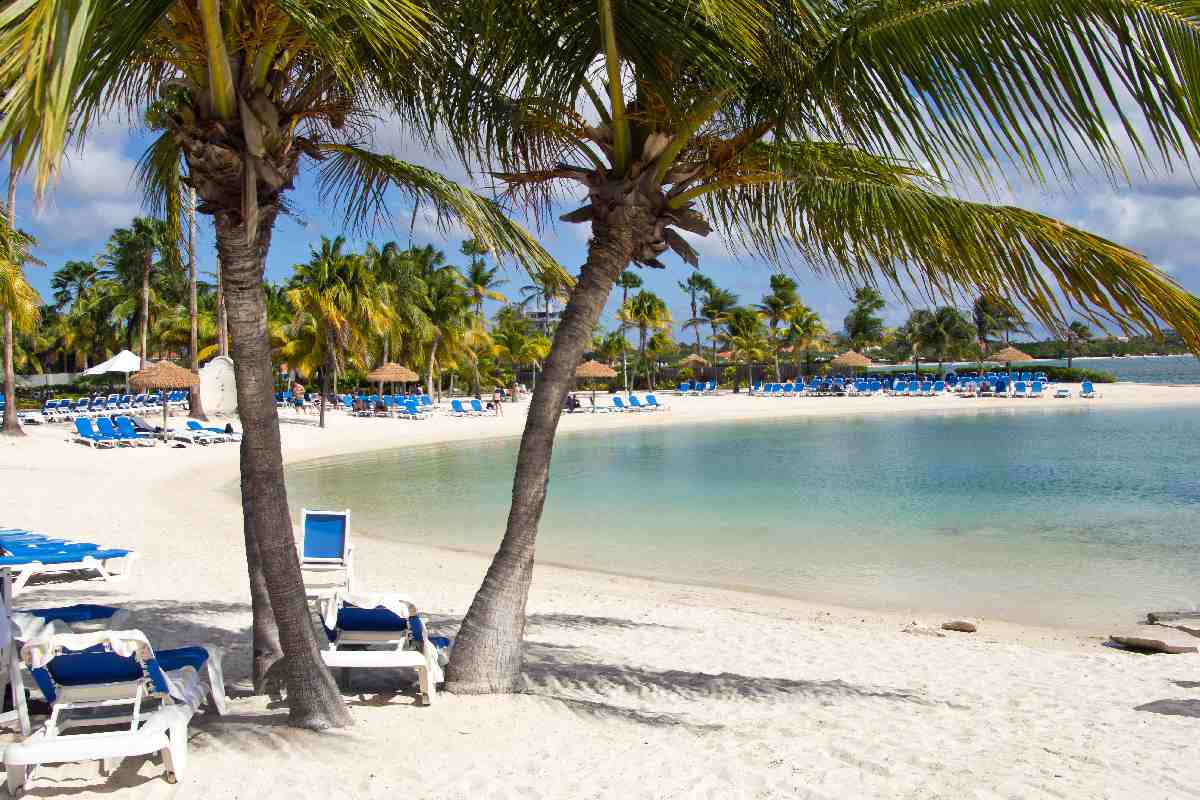 Day 8 : Aruba
8:00 AM - 11:00 PM
The tiny island of Aruba is the smallest of the ABC Islands, which include Barbados and Curacao. Aruba lies about 15 miles north of Venezuela and has limited vegetation. The landscape consists of cacti and the curiously wind-bent divi divi trees. You may also be interested in climbing atop some of the huge boulders and exploring some of its caves. Of course, the main attractions to this island are its magnificent beaches against the turquoise waters full of spectacular marine life, which lure scores of sunbathers, snorkelers, and divers each year to the island.

Though small, Aruba has room for some luxury as well. If you travel along Palm Beach, you will find the several miles of this white sand lined with a string of hotels with glitzy casinos, restaurants and exotic boutiques. The crystal-clear waters of this beach are ideal for swimming and all kinds of watersports. However, if you prefer to stay dry, you are more than welcome to enjoy Aruba''s exotic underwater world from the glass bottom boats or on a submarine excursion.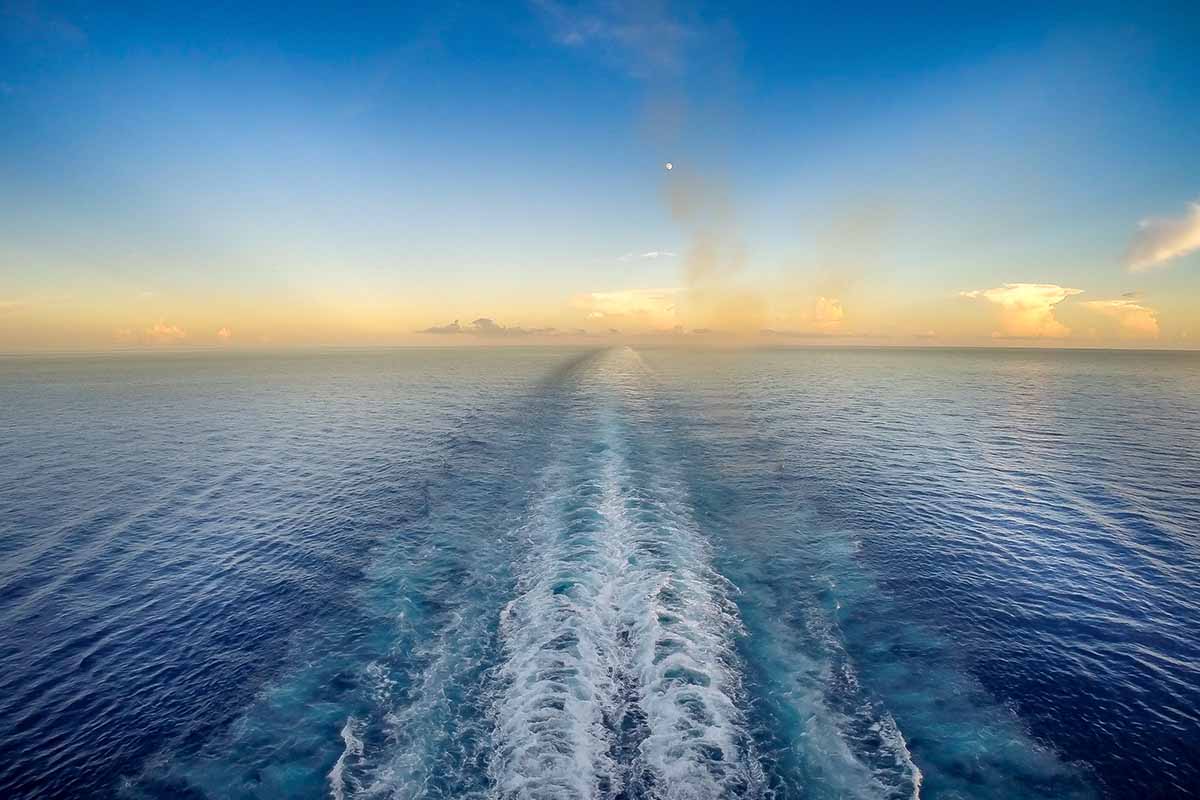 Day 9 : At Sea
Day 10 : Port Antonio / JAMAICA
7:00 AM - 6:00 PM
Lush botanical gardens, waterfalls and exotic flora trimming magnificent sand and seascapes are only a part of Port Antonio's sensuous offerings. Located on Jamaica's northeast coast, this resort area was the original "holiday capital" of the island attracting Bette Davis, Ginger Rogers and Errol Flynn, with many elegant villas still catering to those of fame and fortune today. Rafting on Jamaica's Rio Grande, climbing Somerset Falls and swimming or snorkeling at the beautifully romantic Blue Lagoon are some of the highlights of a visit to Port Antonio.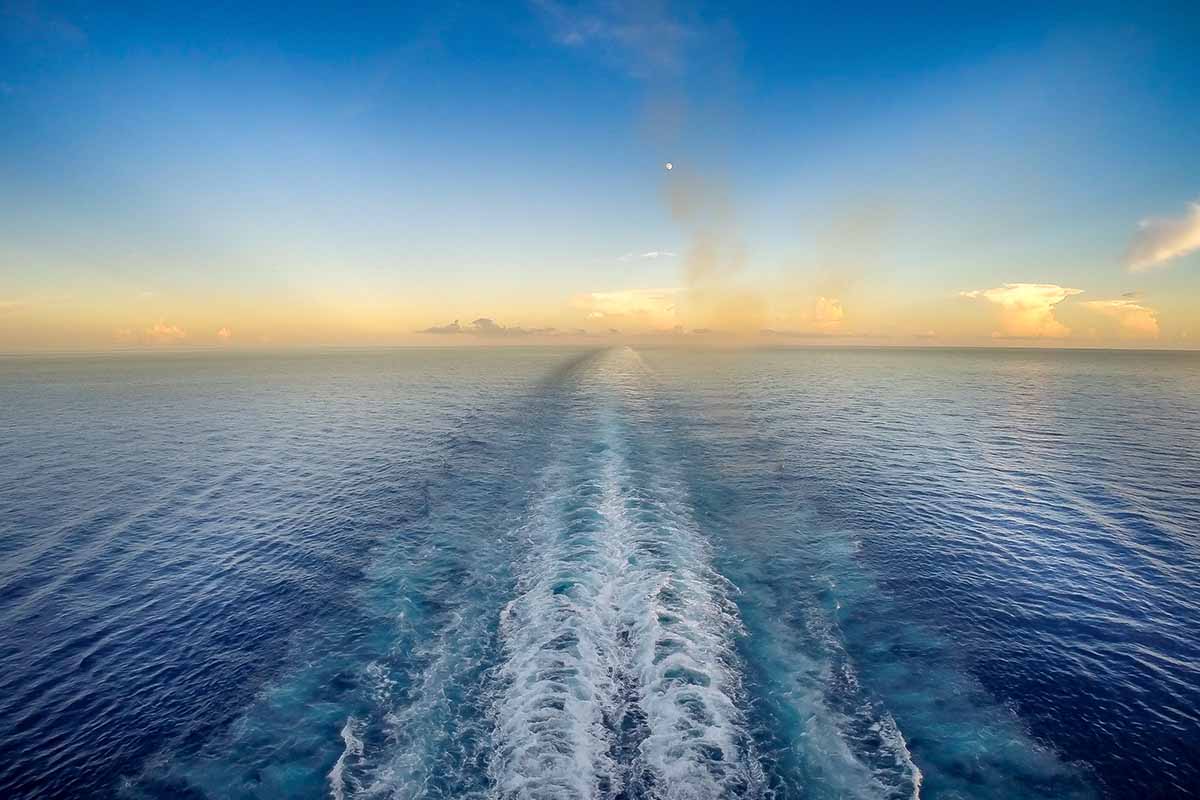 Day 11 : At Sea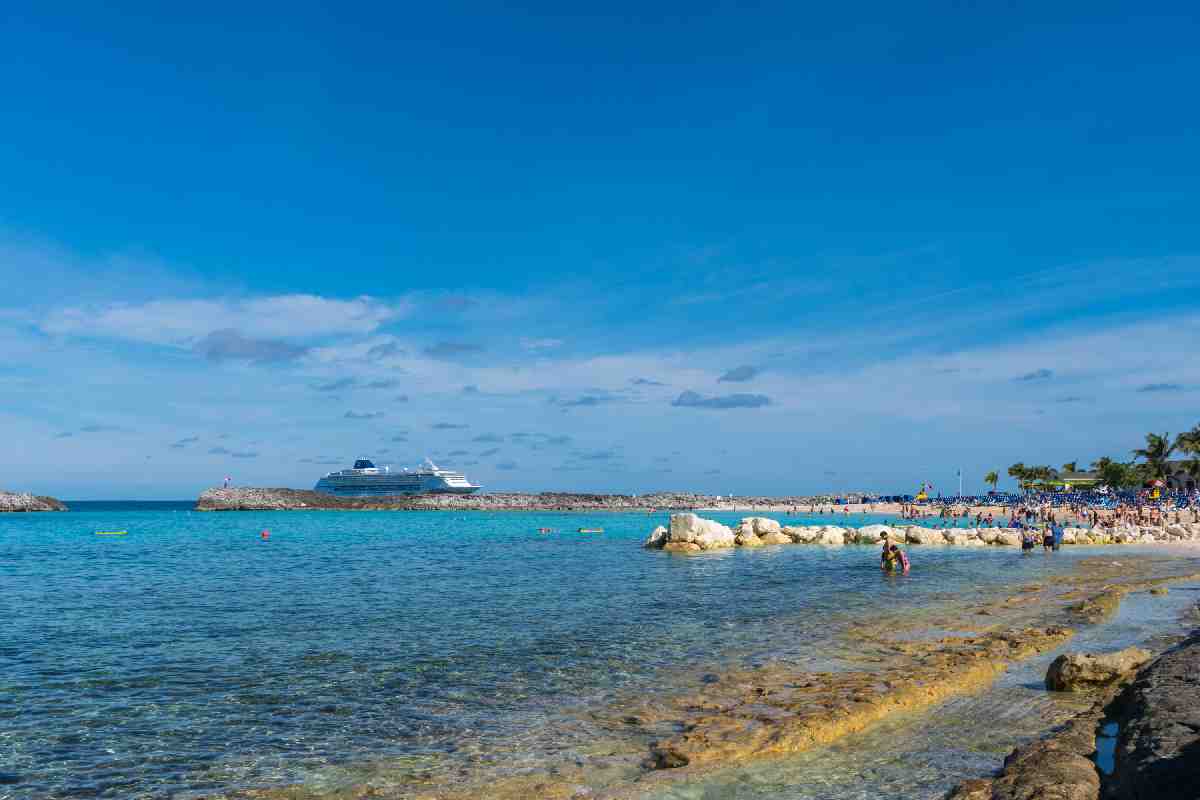 Day 12 : Great Stirrup Cay
9:00 AM - 6:00 PM
A place of ultimate relaxation, Great Stirrup Cay (pronounced "key") was the very first private island bought for exclusive use by a cruise line, and as such it maintains its status at the forefront of secluded areas. It is located 65 miles north of Nassau and is one of the 700 islands in the Bahamas. On this island there are 2400 acres of uninhabited land that erupts with natural beauty; the lush wooded land provides an ecological refuge for plants and wildlife. Even with the other passengers, there are a wealth of opportunities for privacy, whether taking an unguided hike to the historic lighthouse, sipping drinks under coconut palms in the hammocks, or finding your own untouched piece of paradise. This cay is a true rest and relaxation destination.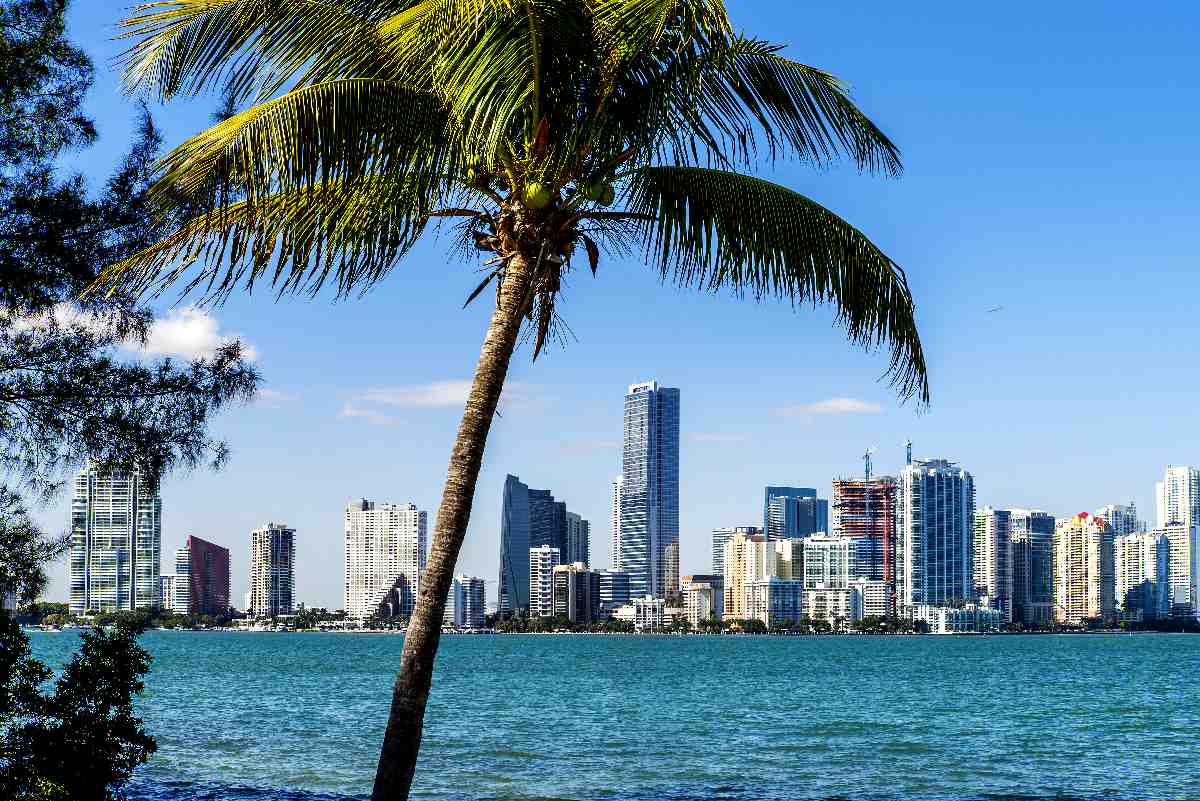 Day 13 : Miami
6:00 AM - 6:00 PM
Discover the cosmopolitan beauty of Miami along Florida's fabled Gold Coast. Stroll through carefully preserved Art Deco neighborhoods and witness the trendy lifestyle that is South Beach. Enjoy open-air shopping in the Bayside Marketplace and shop for a bite to eat in Coconut Grove, with its harborside cafes and quaint, artistic settings.